First Due: Break the Chain of Catastrophe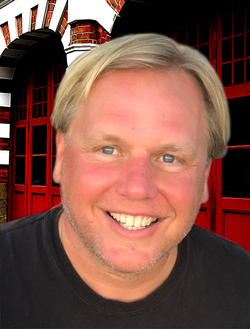 Robert Brown, Jr., believes that first responders and officers should consider the fact that the fear of COVID-19 can be much worse than the illness itself.
Robert Brown Jr., PA - New York Firefighters Heart & Lung
May 1st, 2020 / Firehouse Magazine
Squad 41 goes … unconscious … caller indicates victim "not breathing."
OK. I understand that this isn't what you want to hear when you're working a 24-hour shift. The same goes for me and for Charlie company. It's usually an intoxicated person, an overdose or a homeless person just sleeping. Your typical EMS run, right? Not a chance. Squad 41, like so many FDNY engine companies, is impacted by an enormous spike of life-and-death runs, and worry of "When am I going to get COVID-19, and how do I protect my family?"
Squad 41 to the Bronx, we're at box 2225 10-99 … CPR in progress … EMS on scene.
As I write this article, 10 engine companies are doing CPR, and some of them perform CPR 10 times or more per day. This can take a tremendous physical and emotional toll on us—and not only on scene and at the firehouse. Many firefighters, EMTs and healthcare professionals are sleeping in their personal vehicles/not going home, because they're worried that their family could get COVID-19 from them.
The emotional toll on spouses and children? It can be significant, too. We must remember that stress is cumulative, and the fallout can be great. I look to spare my family as much mental anguish as possible.
"Hi, honey. How's it going at home?"
(With obvious stress and aggravation) "It's hectic. Trying to teach my students while Thomas is climbing all over me. How's it going there?"
"Great. No problems."
"Are you seeing any of this bad stuff."
"No, all is quiet here! I'll let you go. It sounds like it's busy at home. Love you."
During the rest of Charlie company's shift, my mates and I responded to 13 total runs, including doing CPR twice, fighting four major fires (one first due), recovering a drowning victim and battling a shaft fire. We were lucky with only four EMS runs.
The fire service has seen several watershed moments—9/11, the Triangle Shirtwaist Factory fire, the creation of advanced pre-hospital medicine, terrorism, natural disasters, pandemics. We had to adapt to the "ever-changing fire service landscape," so we could become better as a profession, to be most effective and to save the most lives.
The goal for first responders is to break the chain of catastrophe at the lowest level possible. We do this on every run. We don't think about it, but this current matter is the same; it's just scaled out to massive levels.
An officer's duty
As with most traumatic events, the first responder community is at the tip of the spear. Firefighters, EMTs and paramedics are setting the bar high, along with the amazing nurses and doctors who are saving lives, making patients comfortable and letting families know that, while they grieve, their loved ones aren't dying alone.
This all comes at a cost to the boots on the ground. Some will get exposed, many unknowingly. (While at a duct fire during that 24-hour shift, I told the owner that we wouldn't have to smash his pizza oven to put out the fire; he grabbed and hugged me.)
Company officers' first responsibility is member safety, ensuring that members follow directives for public interaction and practice social distancing while in/around the firehouse. When you limit exposure to your crew, it's less likely that COVID-19 will get back to the firehouse and, ultimately, to our families. Following the simple Centers for Disease Control and Prevention guidelines is a great place to start, but, remember, the guidelines can change daily.
When I was a young officer, my father (a retired battalion chief of FDNY Battalion 44) emphasized one thing to me that I always remembered: "If you take care of the men, the men will take care of you, and always let them know you care." I always believed since the start of this epidemic that the fear of the illness can be much worse than the illness itself. It's more important than ever that departments show firefighters and their families that they care about them and that they hear their concerns.
Providing decon at tour's end encourages members to do their part before going home to limit the potential of exposing family. A program like this at a time like this lessens the uncertainty, boosts morale, and reduces medical leaves because of illness and fear. It allows the firefighter to go home and tell family that the department took steps to stop them from bringing this occupational hazard home to those who didn't sign up to fight this war but find it walking through their door at the end of each shift.
Stay Informed
When you subscribe to the blog, we will send you an e-mail when there are new updates on the site so you wouldn't miss them.